We hear a lot about liability insurance but on a personal and business ground, what does sit really mean to you? How necessary is insurance in your business and are there businesses that do not need to acquire liability insurance?
There are a lot of hidden and grey areas when it comes to getting insurance and doing the right thing, the right way and at the right time can make all the difference.
General Liability Insurance Coverage Suited to Your Business Needs
In the rest of this guide, we will take you through what liability insurance really is, what it means to you and how you can make the right choices and decisions in acquiring liability insurance for your business. s a contractor, you may be wondering if general liability insurance is really worth the money.
Although, liability insurance can feel like an extra expense that cuts into your profits. It is actually essential for protecting yourself financially if something goes wrong. 
Let's dive into the details:
What Is General Contractor Liability Insurance For Contractors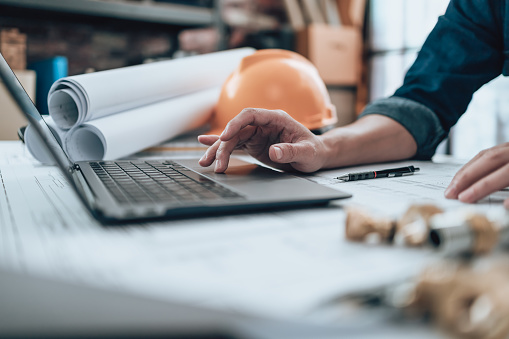 Putting it plainly, general liability insurance is that umbrella under which the insurance carrier that protects your business resides that serves as a form of protection for you against financial losses. As an establishment that does business on a daily basis, suffering losses seems to be a regular things.
Who is General Liability Insurance Coverage For?
However, good business owners looking for ways to maximize profits and grow would instead find way to minimize costs as much as possible. There are losses that occur as a result of doing business in your field and there are loses that come to be as a result of t incidents that may occur on the job.
Losses like the latter are usually unplanned and can cosy your business a whole lot. An example is a lawsuit that arises from a liability claim due to a third party suffering personal injury on your commercial property.
Every business owner should have general liability insurance protects for mitigating business lossrs as well as losses due to liability claims. Here is where a general liability insurance coverage comes in to play. As a business owner in the field of construction, it is safe to say that the risk levels are very very high which in turn translates to the fact that your losses as a business owners policy a result of doing business are a lot higher than the average.
So how do you protect yourself and your business from such losses from situations such as bodily injury or property damage while working on an on-site project? Definitely, you need general liability insurance coverage.
Does General Liability Insurance Cover Acts of Negligence?
Before we go on, it is vital to note that while general contractor liability insurance coverage acts as protection for your business, it does not and will not stand in cases of negligence and gross negligence. Having a proper understanding of what general liability business insurance really is and what it can do for your construction companies is vital.
To make the journey to general business liability insurance coverage very easy for you, we will take an indeoth look into whatgeneral general liability insurance covers covera and what it does not cover. This points will help you stay well informed and up to date so as to make the right general liability insurance coverage decisions.
What does general liability insurance cover?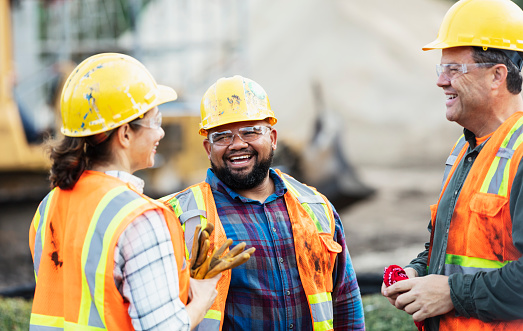 Property Damage
In the construction industry, one can never be too careful. From times to time, Incidents and accidents will occur on site. A lot of the time, these situations might cause little to no damage at all. However, in other situations, damages can occur to the property of a third party.
When third party claims arise as a result of these kinds of incidents of professional negligence or mistakes, whether professional mistakes made intentionally or intentionally, your construction company will have to pay the costs. With general liability insurance, you do not have to pull out funds form your company revenue. Repair and replacement costs are fully covered by your general liability insurance protects your service provider
Bodily Injury
Medical costs as a result of third party I juries are no joke and anyone in the construction industry will be well aware of this fact. It is even easier to sort out costs as a result of property damages than that of bodily injury. Mistakes happen and accidents happen in construction businesses as well.
However, when it comes to paying the medical bills, your construction company without workers compensation insurance can take a bigger hit to it personal and advertising injury's finances than you think. With general and other workers compensation insurance, professional liability policy and insurance coverage, your business will be covered of all associated medical costs.
Completed operation liability
When issues occur on the job site, especially concerning a third party personal or property, it will usually entail some legal responsibilities. When viewed from the surface level, costs incurred from such situations might seem small. However, on the collective scale they can rank much higher in cost than repair and replacement due to property damage.
Businesses probe to legal situations like these are businesses that offer services to customers and other businesses as well. A fault in the service offered even after the service has been offered can result in a legal case and the business will be held responsible for any accidents or injuries incurred as a result.
An example is a construction company that handles a medium sized building project. If the building collapses or suffers damage that it otherwise should not had the job been done diligently, additional workers comp is insured and the contracting company will be sued for that service offer and additional insured will be required for additional insured to pay the costs.
Completed Liability Insurance for Independent and Company contractors
A completed operations liability insurance for contractors cover independent contractors as well as workers comp such as companies in situations such as this by handling the costs incurred as a result of the incident.
Without such a protection in place, your construction company or independent contractor will be forced to pay out the costs of any damages that occur in very little time. This situation can cause a company to go bankrupt and further damage the builder business owner's policy, risk insurance and reputation of the independent contractor itself contractor's business name.
Medical Payments
As a construction company, bodily injury is a very consistent occurrence. While many companies have disclaimers and measures in place to prevent such from happening, the risk levels are still pretty high. There are certain situations where you pay more than the claim on bodily injury.
Depending on the extent of bodily injuries and damages incurred, you might end up paying medical bills over a set period of time. Your company cannot afford to handle the expenses related such an expense while keeping your business operations at optimal level. With general liability insurance for contractors, the costs of medical expenses related to are taken care of on your builder's risk insurance' behalf.
Personal and advertising injury
The advertising world can be a minefield if you do not have the right knowledge and experience. The surprising part is that, even big companies with an expert team handling their advertisement still fall victim of advertising injury from time to time.
As a business that engages in advertisement to get your services out there, proper care should be taken to mitigate the various liability risks that comes with it. In a situation where a competitor sues you for copyright infringement, general liability and insurance policies and coverage will cover the costs incurred as a result of the claim.
It is not only restricted to issue of copyright infringement but also extends to a wide range of potential issues, from allegations of similarity in advertising to claims of defamation or slander and personal and advertising injury.
What Are Add-Ons For General Liability Insurance For Contractors?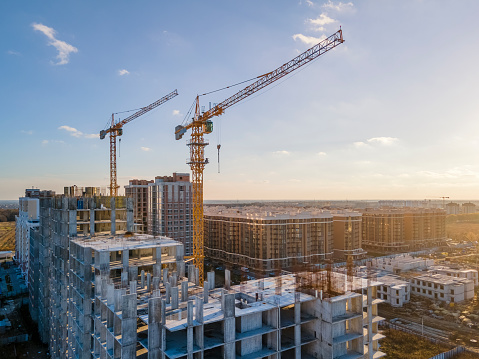 There are different types of general liability insurance policies coverage if you contact a good and experienced general liability insurance service provider, they will offe your company with fully customizable plans and features this is because every business is different and so are their needs.
Finding the perfect commercial auto insurance carrier and policy plan that suits your needs is no walk in the park. As a result, a good commercial auto insurance service provider will help out with add on services that you can include in your featured plan to suit your business needs.
How do Insurance Coverage Add-ons Work?
These add on plans are added insurance services that cover other aspects that your general liability coverage might not be able to cover. This saves you the cost of acquiring multiple insurance coverage plans so your construction company can sit under a single but extensive coverage. There are many different types of coverages and some of them include data protection services, commercial equipment coverage, and even environmental liability coverage.
Each type of coverage has its own set of benefits and protections, so it's essential to choose the right mix of add-ons to have insurance carriers ensure that your business is properly protected.
Let's look into some of them and how they work:
Equipment Coverage
For a construction company in active operation, equipment is no small investment. However, as your business operations continue, these equipment are probe to damages or destruction for a number of reasons. Loss of equipment can halt your business operations which will in turn affect the proper running of the contracting business of your company.
Construction equipment are usually heavy duty and very expensive. Outrightly repairing or replacing a damages on Le is not a decision that can be made on a whim, especially with company finances in consideration. As an addon to your insurance coverage, your equipment are also covered in such situations with your general liability insurance coverage plan.
Data Breach Coverage
For any and every business, including your construction company, data protection is critical especially when sensitive customer information is concerned. Data is a fast express way to destroy a business especially since information stolen can also be used against the construction company.
In such a situation, the reputation and finances of the small business owner stands at a great risk. Including data Breach protection into your general liability insurance coverage plan will help mitigate the effects and save your construction business from further losses.
Environmental liability coverage
Environmental liability coverage is important for construction contractors, who work in or around hazardous materials. Materials like these are pretty common in the construction sector and constructors deal with them on a consistent basis. When these materials are released into the environment, they can cause serious damage bodily injuries to both people and property. As a result, environmental professional liability insurance, is necessary in the advent if such an occurrence.
Things Not Covered in General Liability Insurance For Contractors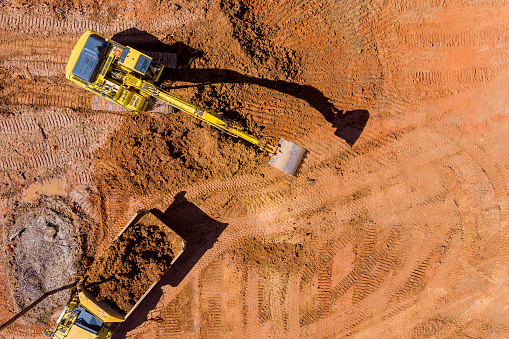 We have established that general liability property insurance coverage is there to protect your business property insurance, from drastic losses that could occur as a result of your business operations. However, it is just as important to note that there are situations in which your general liability commercial property insurance either covers or will not cover your business property or company from.harm. Some of such situations include the following:
Bodily injury or property damage that the contractor intentionally causes

Professional services that the contractor agreed to provide, such as architectural or engineering advice

Work that is performed on a premises that is known to be unsafe

Any damage that is caused by the use of faulty materials or products that the contractor supplied

Liability for injuries or damages that occur due to the negligence of any subcontractors or employees working for the contractor.
How Much Does General Liability Insurance For Contractors
When it comes to general liability insurance coverage limits the price of general liability insurance covers varies depending on the type of business the size of the business as well as their to carry general liability insurance service coverage.
Company Needs
For most businesses they choose to stick with the general liability insurance service plan however for other companies who wants other parts of their business covered as well my tops for certain add-ons and added services which would in turn compound their general liability insurance cost making it more expensive than others for example as a construction company if you want to add other adult services like equipment coverage and medical bills coverage it will increase your general liability coverage plan by certain percentage compared to if you are sticking with the standard general liability service coverage.
Risk levels
The general liability and insurance company quotes industry is very competitive and as a result different general liability insurance quotes companies are trying to get the attention of businesses especially high risk businesses that need their services to most for businesses are Fall within this category insurance costs come down to this specific service offerings of the general liability insurance quotes company service provider that you choose.
Business size
The cost of construction insurance varies depending on the size of your construction business, the type of work you do, your claims history, and other factors. On average, expect construction contractors to pay $70/month and $825/year. To get a specific and accurate cost of how much it will cost you to get general liability construction insurance and coverage for your construction company you need to contact a an insurance agent or an insurance or trusted insurance company to help you'll figure out just what you need as well as a quote.
Should every contactor have general liability insurance coverage?
General liability insurance is an essential policy for any contractor to have. It can protect you from several risks and cover costs in the event of a claim. Is important that you know just what you need when you need it how you need it provided and also to choose the right insurance service provider for your company this ultimate guide will help you go through the first initial processes to get an insurance service provider for your construction company.
Get General Liability Insurance Coverage For Your Construction Companies
Now that you know what a general contractors, contractor and a general contractors liability, insurance coverage is for a construction company why you need one and important details to know before getting one who believe it should be well on your way to getting your construction company covered and fully insured with a trusted contractor insurance service provider. Now you're now your construction company can be fully covered fully insured and fully protected from every rich liability claim property damage bodily injury medical bills and other incidents that could lead to a lawsuit which could in turn caused your business a lot of money and your reputation. We hope this article has helped explain the contractor insurance and general contractors liability insurance basics. We have made all that you need available for you.
Hire the Best General Liability Insurance Coverage Service Provider
We do understand that getting insurance coverage can be a very tricky process. Not to worry we're here to help. If you have any questions or want more information, please don't hesitate to contact us. We are happy to help!your chances of losing a whole lot of money is even higher when an incident occurs.