Doing business comes with a lot of risks, especially when you have to deal with people, properties, and the environment. A lot of the time, firms and companies are more concerned with the proper running of their enterprise that they fail to take proper caution when it comes to how they carry out their business operations.
When a person incurs damage as a result of a failure or poor care on your part or that of a business entity, it is considered to be an act of negligence. Time and time again, we see people sued for negligent actions, most of the time not intentional.
Whether intentional, negligent, or unintentional, as long as the damage has been done which could have been prevented on your part, it is considered to be your failure or fault, and you are found guilty of negligence and can be sued for negligence successfully. Lawsuits based on negligence can become very nasty, and inability failure to prove innocence in the claim would mean you or your entity would need to take the fall for the damages incurred.
In cases like this, you will need the help of professional liability insurance policies to protect you from such lawsuits and seek damages just in case you are at fault. So when you get summons with regard to a lawsuit on the grounds of negligence, your own personal professional liability insurance policies can help you out of that mussy situation as long as you are affiliated with an insurance company.
Most lawsuits, as a result, other claims of negligence can have you paying a large sum of money for punitive damages if the court finds it your fault that the damages were incurred. As a business owner, you do not have to wait till a lawsuit is filed before opting for coverage with a professional liability insurance agent.
They will help you determine the best coverage for you as well as a claims adjuster or professional liability insurance lawyer to defend your case and take up your claims in court in a bid to settle it as cheaply as possible. They are responsible for your legal defense by covering the legal fees and legal costs incurred according to your policy agreement with your liability insurance company.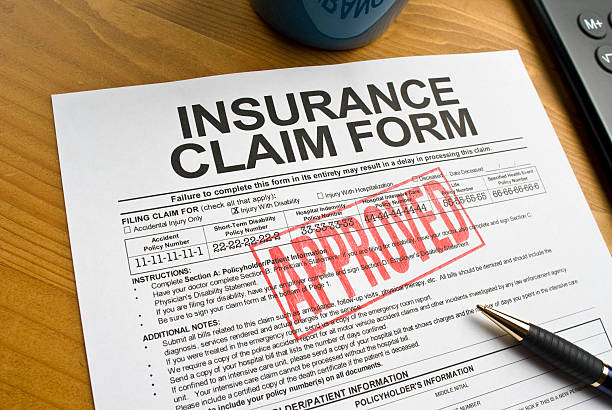 Understanding the Scope of General and Personal Liability Insurance
Liability insurance is the foundation of any business insurance program. Not every business has the means or capability to get liability insurance. However, they do understand that the absence of liability insurance can be a lot more costly for their business or enterprise.
So regardless of the demands, small to medium-sized businesses try to purchase liability and insurance policies that will cater to their needs. On the bright side, there are many insurance firms that offer a planned purchase to small and medium-sized businesses that covers just enough to meet their needs.
Understanding what general liability insurance is and what it covers is very important to make the best coverage decision for your business or firm. For starters, while it covers property damages and bodily harm, it only includes those incurred customers or external people not directly related to or connected to your business or firm.
This means if you suffer bodily injury or property damage as a result of operations and activities of your own business and firm, you are not under coverage by these types of liability insurance policies alone. It also extends to your workers, as well as co-owners and key stakeholder of your business or firm. If you would like an insurance plan that covers your employment practices liability, and general liability policies, then better options would be worker's or workers compensation insurance or an accident and health coverage plan.
Another section that this type of liability insurance does not cover is your professional exposure to medical bills. This means that if your profession puts you at a high-risk level of errors and claims, maybe even intentional or unintentional malpractice, you would require a separate plan to cover this.
Candidates in this category include lawyers, doctors, architects, insurance agents, and other professionals that deal with licenses for operations. In such cases, you might need to get professional liability insurance coverage or omissions liability insurance insurance coverage.
However, for incidents and occurrences that are not directly related to you and your license, you still require liability insurance to cover such claims. An example is a slip and fall incident in the workplace. While it can be a minor occurrence that a little first aid can handle, a broken bone or dislocated arm as a result of a slip and fall would definitely call for higher premiums and more medical payments. However, there are some insurance firms that offer good coverage on work incidents once you purchase professional liability insurance.
The Role of Negligence in Liability Claims
Negligence is defined as an inability of a person or firm to conduct themselves and their operations at a certain level of care required of a normal person with normal thinking capabilities and ordinary prudence in certain situations and incidents.
Winning a negligence liability claim is not a very easy feat and can be very costly with the ability to run a firm down into bankruptcy. In such situations, liability claims are just what you need to level the damage.
Why You Should Purchase Liability Insurance and Negligence Coverage
Professional liability insurance coverage is basically the saving grace in a case where a lawsuit on the basis of negligence has been filed. From the legal costs of hiring a lawyer to the legal fees that come with sorting out the court cases, professional liability insurance cover can ensure that little to no damage comes to you, your firm, and its revenues.
For example, if you hit a person with your car while driving as a result of failure to follow the proper driving rules or disobeying traffic rules, you are guilty of negligence and would have to pay the costs that come with it. In some cases, you only have to pay to fix the vehicle while in other cases you are required to pay damages for the health, treatment, and proximate cause of other accompanying damages where the life and health of a person are threatened. This insurance will cover negligent acts but does not extend to intentional acts.
What Does "Negligence" Mean in Insurance Terms?
As previously stated, negligence covers action or inaction with regard to certain civil, official, or professional duties which is not in accordance with the code of conduct. This means that acting in a disorderly manner that can cause damage or personal injury to another person, property, or even a community at large is an act of negligence.
Putting it simply, negligence basically has something you were supposed to do that you did not do or something that should not be done that was done, which in turn causes harm and damage to persons and properties. Negligent acts can get a firm or entity as far as the court of law in a bid to prove negligence and confirm that damages that could have been avoided was done to someone else's property or a particular person.
In general or personal liability insurance' terms, four things determine the establishment of a general liability insurance claim for a negligent act: betrayal of duty, causation, presence of duty, and damages sustained. Once established with an omissions liability insurance' claim, professional general liability insurance' is confirmed, and payments are necessary.
An Injury or Property Damage at Your Business Location
A property damage claim is when a third party not connected to you, your property, or your business sustains injury or damages to a property on your grounds. These could include not placing the right signage in place to warn people of a disturbance caused by your entity that could lead to an incident.
An example is a car crash as a result of wrong information passed across by your firm or business. Selling dysfunctional car parts that could cause an accident is also another way this could play out in auto accidents. In such cases of auto accidents, payment is to be made on damages caused to the vehicle, which is considered under the category of property or damage caused alongside bodily injury from the accident.
Whoever caused the accident has the sole responsibility to be held liable and financially responsible for all the consequences of the accident, including the damage done to your car. So the at-fault driver's liability insurance policy should take care of the car. In a case where there is no liability insurance in place, then they are in for a bumpy ride in the court.
Error and Omissions Professional Liability Insurance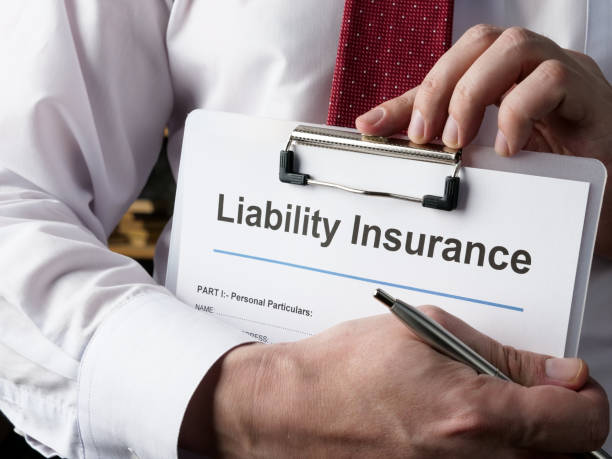 Error and omissions insurance claims are essential for every professional or expert who offers consultancy professional services and expert advice in exchange for a fee. This category includes lawyers, doctors, therapists, and realtors.
Giving wrong advice on the performance of a property which leads to a loss, can cause a lawsuit, and a therapist using the wrong treatment, which worsens the case of a patient, can also land in a nasty lawsuit. Error and omissions insurance is the protection that you have from claims of third-party bodily injury and property damage due to pure comparative negligence.
So the types of professions that should consider this policy are attorneys or architects, engineers or financial advisors or consultants, and anybody providing financial advice or professional services in exchange for a fee.
Gross Negligence
Most negligence cases are easily sorted and handled by expert insurance agents. However, when it comes to cases of gross or negligence claims, a large sum of them shy away from such cases. As a matter of fact, gross negligence claims are rarely ever under insurance cover in a general liability coverage insurance plan.
Gross negligence is a serious matter and can develop into a criminal prosecution and a serious court case and criminal prosecution that drags over an extended period of time, taking along with it lost income and reputation. It is considered an extreme disregard for persons, property, and the community as large and as, therefore, a criminal offense.
How Are Policy Limits Applied?
To put it simply. Insurance policy limits are basically a straightforward way of outlining the maximum amount that an insurance company is ready to pay in charge of a claim.
These amounts vary between cases and also vary from insurance company to company, each having its own distinct policies in accordance with state and federal laws. Cases that fall under the same category can have the same insurance policy limit. An example is the bodily injury liability insurance claim which carries a limit of $10,000 in the state of Florida.
However, there are a few exceptions to cases like this, just like every other thing in the legal field. Since the professional liability insurance contract is on agreed contract bases, the limit is also on a contractual basis and can be negotiated and agreed upon by the insurance company and the business depending on its needs.
So it's generally a number that an insurance agent or insurance representative will come to in cooperation with the customer when the customer explains what their insurance needs are, what their assets are, and what they need to protect. They will generally work with their insurance agent on an appropriate policy limit for that person or their situation.
An auto insurance or policy limit also somewhat depends on how much the insured or the customer can afford to pay in terms of premium. Many people have heard the term premium as well when it comes to medical payments or insurance, so a premium is an amount a person must pay each month, every six months, or every year to have the kind of insurance coverage they want.
How Much Liability Coverage Do I Need?
So many times, the amount of coverage is a derivative or a function of the amount of money the person can afford premium-wise and the amount of coverage they want. When it comes to liability limits and insurance policy limits, typically, we find there to be a direct relationship between the amount of coverage that someone has and the amount of money that they have, and that makes some sense because a person who has a lot of money can afford to pay for more insurance.
If they have a lot of money, they also have high-risk insurance which means they have more to protect, so if you flip that, a person that doesn't have any money or very little money doesn't have a lot of money to pay for insurance. They also don't have a lot to protect, and that's what insurance is essentially there to do. Consult an experienced insurance agent to help determine what risk level you are at and what the best coverage will be for you and your business.
Benefits of General Liability Insurance Policies
Third-Party Bodily Injury Protection
Professional liability insurance covers where the safety of customers, clients, and visitors is concerned for as long as they are on your business property. From basic things like a wet floor to major occurrences like poor factory equipment maintenance, third-party injury protection covers to cover you under your policy agreement.
Third-Party Property Damage Coverage
Property damage is pretty common and can prove to be very expensive depending on your type of property insurance and business. When your firm or business is either found liable or responsible for the cause of damage to the property of a third party, you are charged with the costs of preparing and replacing it. A commercial general liability insurance policy is there to cover any accidental damage or loss of use of tangible properties belonging to third parties, including their vehicles and buildings.
Protection Against Personal and Advertising Injury Liability
With the rising digital trends having businesses and firms adopting the digital space to not only put themselves out there but also make a name for themselves, there is a rising need for personal and advertising injury liability to help protect your firm in the digital space. A prevalent example that both big and small companies fall victim to is defamation of character and misinformation.
Coverage for Medical Expenses
This type of insurance covers expenses for workers compensation those who are non-employees, and it allows small claims to be settled without litigation.
It Protects Your Company from Legal Losses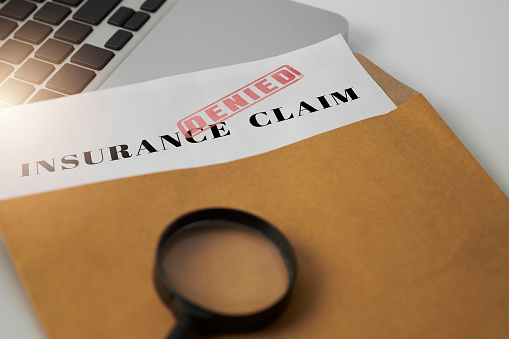 Let's be honest businesses have a lot of liabilities. It doesn't matter what industry you're in, as long as you are engaging with the third party, you and your business are at risk of a lawsuit based on negligence. General liability coverage includes protection for legal expenses if your business has a claim filed against it..
How to Find the Best Policy 
Good professional liability insurance can protect small and medium-sized businesses from legal defense and the financial consequences of such a lawsuit. With it, your small and medium-sized business is protected on all sides from all kinds of negligence-related lawsuits. While this is a liability, it does not mean that your business or firm will not get served with lawsuits; it does mean that your own liability policy will cater to and cover all the lawsuits that come with such cases so that you do not have to worry about the claims.
A good general liability coverage insurance policy can cover your costs for the following kinds of suits:
Body injury
Property damage
slander ball libel
wrongful eviction
copyright infringement
rental property damages
Contact us now at ISU Armac in Victorville, CA, to discuss your situation with a professional and get free quotes for an insurance contract.