The journey of starting and maintaining a restaurant attracts a fair share of liabilities and risks you will have to face in the process. The list is pretty long, and you will need to find ways to evade them, or ticking them based on experience will be inevitable with the business.
Why do You Need Restaurant Insurance?
Prioritizing insurance for your restaurant and business owner's policy is a way to keep it active while mitigating the risks you can encounter while running your business. Learning about insurance is your best bet to getting the most out of your decision to prioritize insurance for your restaurant owner and business, keeping it safe from risks it might incur.
So let's dive into the entirety of insurance priority for restaurant owners and businesses and the ways you can get the most benefits out of the decision.
Selecting the Right Business Insurance Package 
Prioritizing insurance coverage for your restaurant business is a step to make it damage-proof in the long run. Still, there are certain details that you need to keep in mind when selecting an insurance package for your business.
It is essential to plan out your restaurant insurance policy properly by tailoring the specifics you need to benefit and protect your restaurant business and give it sustainability to help counter the risks surrounding your business operation. It would be best if you matched the necessary perks of the insurance to balance out and keep off the damages when they occur, as not tailoring it properly will spell doom for your restaurant business rather than keep it safe from the damages caused by risks.
It means that your restaurant insurance package needs to be unique to your restaurant business to get you the best results without leaving any loopholes in the backup system it offers you.
Specific Insurance Requirements in the Restaurant Industry for Restaurant Business Insurance
Starting and running a restaurant business has certain issues you can encounter and experience over the daily runtime of operations to serve customers. It's a business that happens to be based on food, so most of the risks tend to be food related and come either directly or indirectly depending on certain factors in play.
It might start with issues relating to a claim of food poisoning which might put you out of business either for a short or long time, affecting you negatively. Another factor might also be the fire outbreak that might affect not only the workers but also customers depending on the intensity and can even get your business suspended depending on the damages incurred.
Get Business Restaurant Insurance Coverage
A restaurant that has been put out of commission loses profits as the customers won't use a secure place, and the customer returns along with the profits also dip depending on the property damage that pushed them away. Insurance requires you to factor in these possible risks and match your restaurant insurance features to it for the best backup system.
What to Know Before You Get a Quote
You need to know certain details before you get a quote from any insurance company you intend to use for your restaurant business insurance too. The details keep you informed and prevent you from making unnecessary errors during the claims process. At the same time, you strive for the best operational conditions for your restaurant business to ensure your services run without any interference that might affect them.
Understand Your Restaurant Business Needs
Also, knowing your restaurant business well enough is essential as you will need to keep them in mind to remove unnecessary features and include the necessary ones to ensure the quote isn't overpriced to help you avoid paying so much for package features that you do not need in the restaurant liability insurance cost. Making your restaurant liability insurance quote more accurate means that you will get the best out of the whole liability restaurant insurance cost and package you get for your restaurant business.
Here are some of the details you should consider and prioritize in your quote when going for an insurance package for your restaurant business:
The age of your restaurant building
The fire equipment that you have in your car accident restaurant
Your projected number of sales based on intervals
The square location footage where the temporary location of your restaurant is
The number of staff that you have employed in your restaurant
Details on the security system in your restaurant, if one has been installed
The estimated value of the equipment you use and inventory protects your small business. restaurant
The customer count that your restaurant records per week
What a Typical Restaurant Insurance Package Should Look Like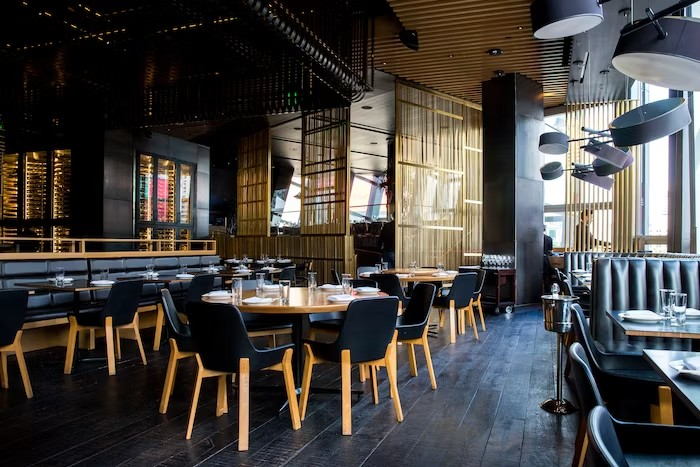 There are main factors of every package, and they offer the benefits that you search for in general liability insurance policy to give your business stability while being supported by other unique packages.
Note that there will also be additional policies, especially for a business like yours that handles food and drinks to serve alcohol to the public, and your insurance should prioritize these and match it to extra expense coverage for the essentials. Let's take a look at the restaurant and liquor liability insurance cost essentials that you should always look out for in the packages of liquor liability and coverage that you plan to take up.
General Liability Insurance
General liability insurance is a type of insurance that holds a high level of essentiality in businesses and must be included in workers compensation and general liability insurance you get for your business. It's a type of insurance that for legal fees and provides you with safety against certain lawsuits that your business might suffer during operation, especially for yours, which is a restaurant.
Since these types of businesses are very fragile and delicate. The lawsuit protection you get protection from it is most damaging to property or bodily injury in your restaurant, which might have occurred with the perception of your business being at fault.
Liability Insurance Coverage Service Provider for Restaurant Insurance
An example of these lawsuits is that cyber liability insurance handles an injury of a customer that occurs on your restaurant grounds which might cause issues for your business.
However, there are still details that this liquor liability insurance does not cover liquor liability and liability coverage for alcohol sales.
Property Insurance and Commercial Auto Insurance
The insurance type classified as property insurance covers issues pertaining to properties like your restaurant building and equipment that you use for operations. It is essentially important to get when trying to counter cases of a fire outbreak which can severely damage the building of your restaurant, and the tools, which includes the equipment that you use daily or at intervals.
This kind of insurance should be a priority for you who runs a restaurant business since there is a higher chance of experiencing a fire outbreak due to cooking and using certain equipment for your daily operations right in the building. Equipment like gas cookers, deep fryers, ovens,s, and other equipment that works based on fuel and electricity to provide cooking heat are considered to pick this insurance type.
Commercial Property Insurance Coverage
Commercial property insurance also safeguards you from any damage related to sewer backups, disasters that occur due to nature, and other weather-related events that might affect your restaurant operations based on other commercial property damage and issues. You can also gain protection against financial losses by including business income insurance under this commercial property insurance.
Still, it only works during the period when the restaurant is getting repaired and can't operate like it should when active.
Ordinance and Law Insurance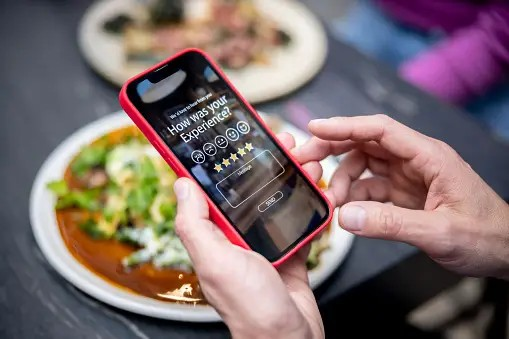 Here is another type of insurance that falls under the category called property insurance above to give you certain levels of financial protection against other someone's property, but not necessarily one that has to do with the commercial property side.
Its an insurance package that mainly works to both protect your business and you from certain consequences based on policies in the state that ranks your business service and food delivery services depending on what you offer and the general standard requirement that exists in the state.
One special benefit of this insurance package, in particular, is that it gives you a certain level of protection against financial consequences that you should face concerning your business if it is stated not to meet follow or match with the codes set in the state. The insurance exists to handle the payments that situations like this will attract, helping you move on with your restaurant business operations without any worries. Some of the payments that this insurance package includes are the equipment for safety during fire outbreaks, handicap accessibility, exits for emergencies, and other related payments that might be necessary for a business environment.
Things get better with this insurance package as you can turn to it when you need to rebuild your restaurant right from the grounds where there are multiple violations attached to your building attached to your building. If your restaurant building is pretty old, you should consider investing in this insurance package since it will violate the state codes.
Equipment Insurance
This is business equipment insurance is self-explanatory as it covers the issues you will encounter with your equipment ahead of time,e,, helping you skip the long waiting time when making plans to get a new one.
It essentially covers equipment that you use to perform daily business operations, which are pretty delicate for you who runs a restaurant-based business since it deals with food that will mostly include perishables that will get bad if left unattended for a long time. Most equipment that this insurance handles span machinery you use for cooking like ovens, cookers, refrigerators, and many more related equipment that promotes an optimum restaurant runtime to keep your business active. However, it would be best if you always understood that there will always be some equipment excluded from this equipment insurance which means your action to get them replaced will not be covered by this insurance package.
So you must factor out the equipment included in your equipment breakdown coverage package to know which of them can be easily replaced with the insurance while noting the clauses attached to the replacement to know when you can and can't use death benefits or medical payments from the insurance package for replacement of equipment.
Workers' Compensation
This is an insurance feature or employment practices liability workers' compensation insurance package that works differently compared to the other various worker's compensation insurance packages that have been listed above due to the way it is organized and the work pattern that it follows to solve your employee injuries and situation. It's an employment practices liability insurance, workers' compensation insurance, a package that covers the health and well-being of your employees working in your restaurant, protecting them from issues like injuries or illness without taking out of your running profits. It's insurance coverage that is made compulsory in places like California and some other regions to ensure that all employees are protected from work hazards by their company to protect more lives and reduce accidents that aren't attended to early, which might claim lives in the process.
Spoilage Restaurant Insurance
This is an insurance feature that is essentially important to have commercial auto insurance you have for business purposes if you who run a restaurant-based business since you will deal in food supplies that are perishable and certain conditions might cause these supplies to spoil or get damaged, which will affect your business operations.
These spoilage situations can occur due to supplies staying longer than they should or a power outage that makes your cooling machinery unable to sustain these perishables for certain periods making them spoil more often, which reduces your profits and raises your expenses and isn't good for business.
Communicable Disease Insurance
Business owners will also need to factor out communicable disease situations, especially in an environment that deals with food as a business. Hence, your restaurant or food business will also need one, and the purchase coverage infectious disease insurance helps to handle this issue for your business.
It helps you survive and explicitly handle situations that might relate to infectious diseases like the pandemic and many other related situations, helping your business run fine in this situation except the global and extreme condition global and extreme conditions.
Smart Optional Insurance Addons
Some features fall under the optional add-on category,y,, which also supports your business interruption insurance runtime and gives you instant access to some good benefits. However, they are additions to the insurance packages that are not exactly necessary and also give a feel of free mind to run your business optimally without worrying about issues related to the category it handles. The addons are essentially useful for aspects of liquor sales and liability insurance that can help protect your business that other insurance packages do not cover.
An example is damage to your business sign since it is a substantial level of investment that you include for your business, and having an insurance package that handles it tends to take a certain weight off your chest with room to focus on your business operations.
How Much Does It Cost to Insure a Restaurant?
Total insurance costs tend to vary,, meaning it doesn't have a fixed value that you can expect or work with before making your quote and including the features you need extra expense coverage. Several factors contribute to the cost that you will have to include in your expenses when going ahead with the restaurant insurance cover. Your knowledge about your restaurant location,n, along with the environment, helps you know what to invest in and plan for giving you get an idea of the costs that you should expect.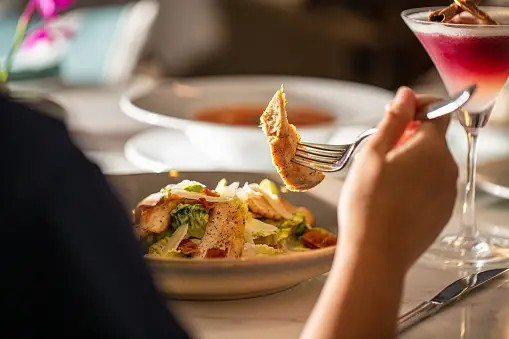 You should note the possible issues that affect restaurant owners, other properties, and businesses, in that the natural disasters that might occur and when they are likely to happen. It is essential to save as much as possible on repair costs and other expenses while mitigating the risk you and other properties might encounter with the most suitable insurance package.
The Risks of Not Having Adequate Insurance
Having inadequate or no cyber liability insurance coverage or insurance package at all can negatively affect your restaurant business, making you suffer some losses that could have been avoided with additional insured,d, which might increase in impact when your business is in its profit power spike. It signifies an unplanned to protect your business, which means you will feel the impact of any damage or unfavorable situation that your business might face all at once,e, which might hit hard on your finances and would likely make you close shop if the impact is higher than your finances can handle. Successful restaurant businesses learn from the other businesses that come before them, and many have shown the results of having and not having an adequate insurance contract or package. You can also implement this and prioritize a good insurance package for your business.
Periodic Policy Reviews
It is also essential to always reanalyze your commercial auto insurance policy and contracts to match the updated policies of your personal auto insurance company and the state. You also need to revisit the policies as your business grows, as there would be insurance features that were initially unnecessary but will become necessary with the improvement in your business. You will need to protect your business and keep it protected from unforeseen circumstances auto accidents that you expect might happen.
If you are looking to establish a business insurance plan or perhaps just want to reinforce the restaurant insurance package you already have, our restaurant insurance experts are restaurant insurance experts are here to help. Contact us today at ISU–Armac Insurance Services for a free quote!